ARTEMIS Seamlessly Integrates Customer Analytics To An Online Customized Service Marketing & CX Platform.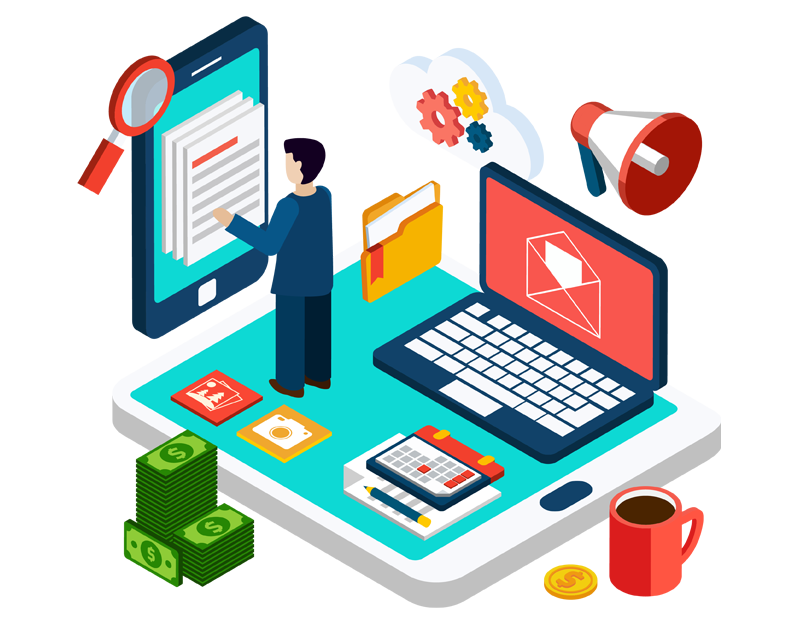 Maximize Service Revenue by converting your most valuable customers
Optimize Efforts required to fill service capacity every day
Drive Customer Engagement, Retention, Referral & Repurchase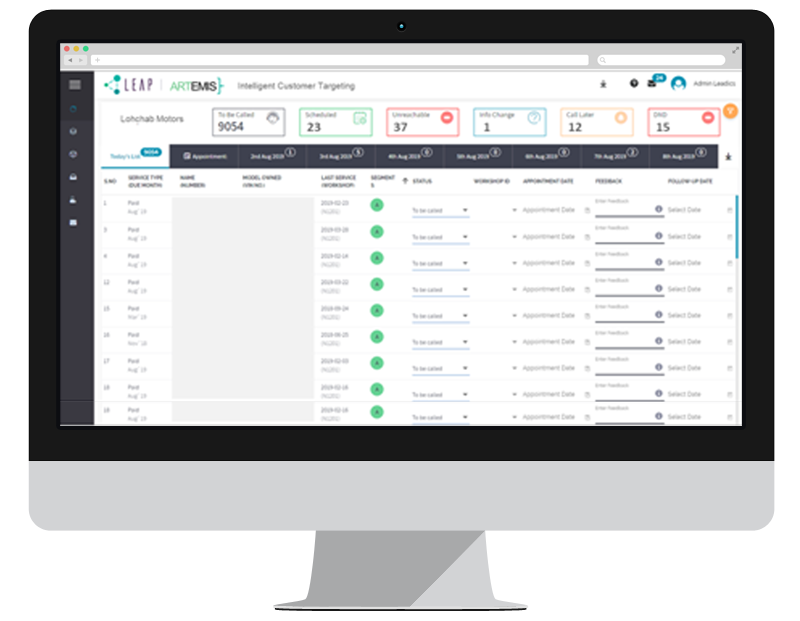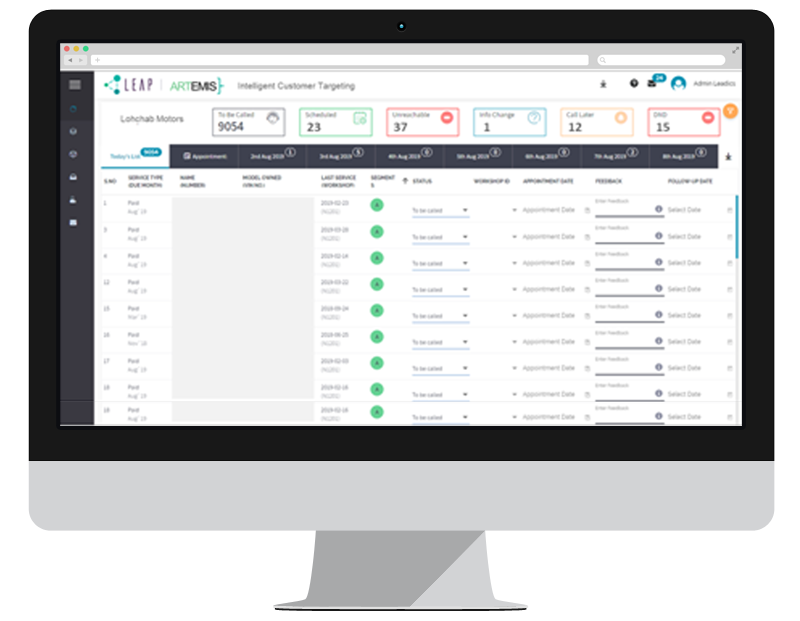 Strong predictive analytics embedded in the platform engine based on customer behavior and spend propensity data.
Enables dealer / BDC staff to engage with customers with personalized recommendations and customizable workflows.
Easy to learn system and no special skills or prior knowledge required from dealer employees or BDC staff.
Comprehensive 360O unified customer view presented in a single dashboard. AI & ML based engine updates these profiles continuously.
Multiple contact channels with customers (call, email, text and more) with preference capture for future reference.
Comprehensive performance dashboard and reports to visualize the efforts and results achieved by the organization.
Intelligent and fully customizable allocation module to align staff competencies with customer profile.
All customer interactions and communications tracked. Easily available for customer follow-up, process audits and training purposes.
Bi-directional DMS / CRM Integration capability with extended list of filters to easily search and select one or more customers.