Helping Build
Data Centric Organizations
through actionable analytics
We are a
Decision Science Firm
helping customers make smarter, fact-based business decisions.
Leadics brings together
data, insights & people
into one place for a truly connected digital business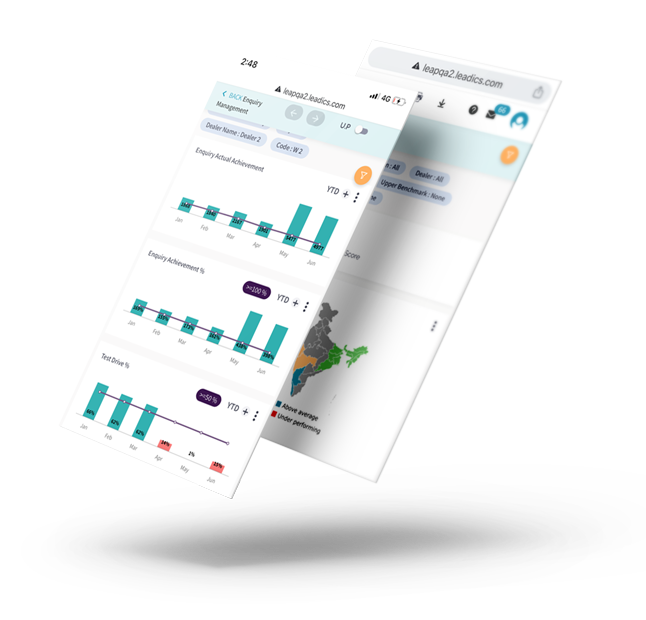 Data
Orientation
Lean technology platform that works seamlessly with the organization's existing legacy systems.
Actionable
Insights
Team of experienced data analytics to unlock the value hidden in the organization's data assets.
Change
Management
A strong & experienced consulting team to guide organizations through cross-functional change process
LEAP implementation delivering performance visibility & business insights to stakeholders, while enabling organizational actionability & accountability
ARTEMIS driving after sales dealer profitability & improved customer engagement by seamlessly integrating customer analytics to an online service marketing platform
Supporting market research with LEAP to streamline visualization & reporting of various customer studies, allowing market to start focusing on actionability & insights
Driving customer experience excellence through integrated data visualization & embedded actionability to create, manage and monitor countermeasures for customer escalations
Helping drive process improvements across the network through effortless action planning in easy to use web forms which capture & share information efficiently & comprehensively
Data Analytics Platform
See how "Leadics" helps organizations make fact-based, data driven decisions.
Request Demo